10 Things You Should Do At A Buffet To Prove You Are A True Foodie!
|
Buffets are momentous events for foodies; a wide selection of choicest food items and no limits on how much you can hog! Since buffets are priced significantly higher than A la carte, one indulges in a buffet occasionally and automatically tries to get the best buffet deal out of it. Here are a few of the most common things people do at buffets.
1. Prepare for the battlefield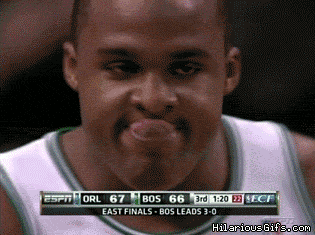 This is most characteristic of broke college students and it can often be seen in adults too when a buffet is in question. People tend to eat less in the meals prior to going for the buffet so they have more stomach space, digestive ability or a bigger appetite to devour the buffet. Spoiler alert, guys, everything but your appetite remains the same- buffet or not!
2. Analysing the situation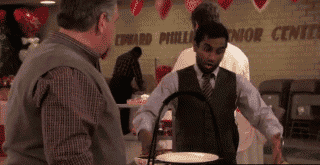 It may be glancing over the buffet items in passing at a wedding, poring over the buffet menu before ordering a buffet or trying to sneak peek at the dishes while in queue as others serve themselves. People always tend to weigh out the dishes in their mind and decide what they are going to try out way before they eat.
3. Planning the strategy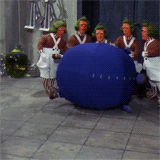 Every individual has different strategies for tackling the issue of having only so much space in their stomach and oh so many dishes to try out at a buffet. While some might try out tiny quantities of everything, others choose to make the best out of the unlimited quantities and attack only a couple of dishes they love the most. No matter what the approach, every person brings to the (buffet) table their pre-planned strategy.
4. Cursing the people in the queue (mentally)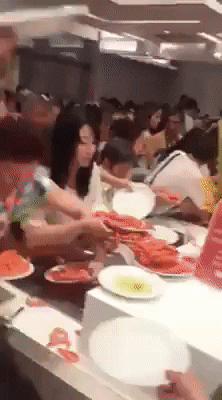 Whether they are hovering over the dishes unable to decide what to get or they are picking out which pieces of vegetables they want in their salad, nobody likes line hold-ups. Every individual has cursed these impediments on the path of their food at some point or the other in their life.
5. Making the attack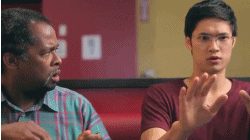 People tend to overestimate their own appetite when a buffet is in the picture and more often than not overload their plate in one go like there's no tomorrow, to eat their money's worth! They implement whatever they have thought out previously; pick the dishes that looked the best, heap on the harmless looking dishes, stay clear of the starchy breads that would fill you up- the works.
6. Piling it on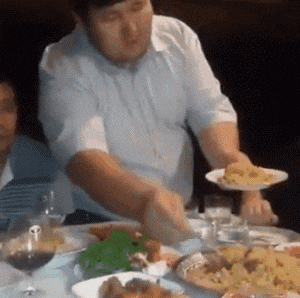 Sky high piles of food are a common sight in a buffet and many people stack up on their favourite dishes lest they should run out by the time they come for seconds. While refilling dishes is a routine procedure in a buffet service, many of us have experienced the grief of not finding that one dish we loved for the second serving.
7. Planning the second / third / fourth attack!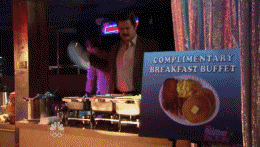 Since the first round is more of an experiment taste tester, people taste everything they have picked and begin to plan which dish to take a second serving of- while devouring the first serving! Most often people go for a second round despite knowing deep down they are certainly overeating. They convince themselves that they do in fact need a second serving while the more valorous ones can be seen making third and fourth attempts too.
8. Reaching the maximum threshold

People always leave a buffet feeling bloated and almost unable to walk due to overeating. They almost always regret that extra helping they didn't really need which brought them to the exploding point. Experiencing the food as though it were at the edge of one's throat is a common symptom of this.
9. Some snaps to go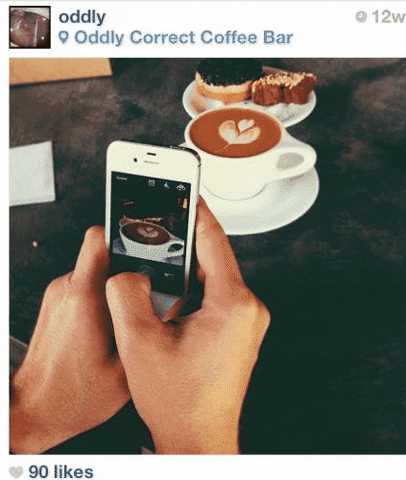 There is a surge of food pictures flooding every social media site in existence and every buffet has the people behind this photography. Getting the most out of the buffet involves not just walking away bloated to the brim but also doggy bagging some pictures of your pile of food to be posted with exquisite filters later.
10. Arguing over the tax: When the bill finally arrives and you realized that price was XXX ++ and you missed out on the ++ is when you really question the meaning of your life and the possible presence of an existential crisis!
We are sure you have come across most of these activities at a buffet and perhaps even done them yourself. These are some of the most common ways in which people behave. Now reading all this has surely made you really hungry! Check out our affiliate Little App's Local Buffet Guide that will show you the best buffet deals in your city, yes, you can thank us later!
Stay Hungry Stay Happy!
Comments
comments